Our Mission

Provide accurate, effective, and objective information used to relay historical record, establish financial wealth, and formulate strategy to enact sustainable change.
Our Purpose

To unite and empower marginalized communities.
Mental Jujitsu

Whereas force, rhetoric, and money are often used to exact change in many environments, the effectiveness and availability of such resources are usually lacking in marginalized communities.

Immediate, short-term solutions can be attained on a battlefield, but systemic change is achieved only through reaching minds and showing communities how to fight opposition on a mental level.

StreetCents Corporation's programs are built around engaging – and overcoming – obstacles without putting oneself at a disadvantage; providing pressure without exerting force, being heard by speaking less, teaching by asking questions, directing others by controlling yourself – are a few of the tactics StreetCents uses to empower groups and foster cohesion.

At a time when so many are trying to profit off of our differences, StreetCents Corporation's sole motivation is to bring all people together. Our passion is to equip under-served communities with the strategic tools necessary to secure justice and opportunities.
Sincerely,
William C. Mosby
Founder & President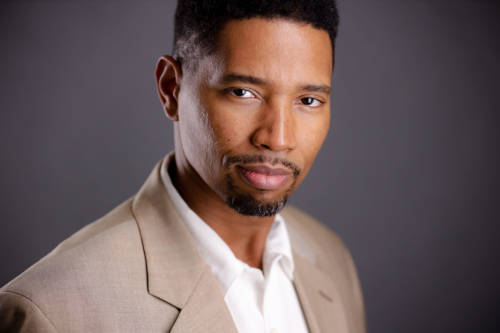 About Will Mosby
A software and system architect with over 25 years experience, William "Will" Mosby has held senior engineering positions with premier companies such as Verizon, HP, Toyota, and Bank of America. In addition to founding the 501(c)(3),
StreetCents Corporation
, Mr. Mosby is the owner of
DataScrapers LLC
(dba
TechnoFro
), public speaker, professor, mentor, and avid community volunteer. In his spare time, Mr. Mosby is a licensed pilot and martial arts enthusiast – that enjoys traveling abroad and spending time with his family.
From the street corner to the board room, employing logic to chaotic – and sometimes hostile – situations has always proven to be extremely useful. The ability to see dissenting views from multiple perspectives produces endless opportunities to counter, communicate, educate, and learn when adversarial situations are encountered.
Built on the experiences, observations, and countless mistakes of both himself and peers, Will Mosby developed the StreetCents Corporation with the sole purpose of empowering individuals. By employing objective thought, mutual respect, and genuine concern – StreetCents Corporation strives to offer its audience a full, unbiased perspective on the obstacles they face.
Three Vehicles, One Destination.
Sometimes when transporting big groups it's necessary to use more than one car. Whereas StreetCents Corporation is designed to impart "soft", strategic skills to empower communities, DataScrapers LLC (dba TechnoFro) provides the tactical, "hard" skills through which participants acquire in-demand, technical training. As a 501(c)(3), the StreetCents Corporation entity also serves as the conduit through which DataScrapers (dba TechnoFro) is able to collect and redistribute tax-deductible donations.
Address
StreetCents Corporation
7548 Preston Rd STE 141 PMB 1023
Frisco, TX 75034
Click
here
to contact us for more information about our programs.
We Value Your Feedback
Please fill out the form
here
to let us know how we have helped and where we can improve.
Newsletter Sign-Up
The greater the numbers, the greater the impact. Please submit your email address to receive updates on our projects in your area.


Tax Deductable Donations
Please consider supporting those we serve by donating funds or
old laptops
.
EIN#
82-1565073