EM
POWER

MENT STARTS HERE.

Financial success is the balance of in-demand ability, strong people skills, personal accountability - and the knowledge of how to strategically employ the three.

StreetCents Corporation is a 501(c)(3) hub of accomplished professionals dedicated to imparting communities with the essential social and technical skills necessary to secure personal, collective, and generational wealth.
Community Enrichment Programs
Workshops led by knowledgeable, accomplished professionals to share real-world skills in areas of finance, education, communication, strategy, and business etiquette.
Vocational Technology Training Programs
Provided by our training partner, TECHNOFRO, professional engineers deliver real-world, hands-on training, industry sought certificate preparation, and employment assistance for adult participants.
Computer Specialist
Individuals with a solid grasp of computer function, communication, and configuration with an expert ability to construct, connect, upgrade, and repair desktop and laptop computers.

Industry Certificate Alignment:
CompTIA A+
Google IT Support Certificate
MORE INFO
Infrastructure Administration
Engineers responsible for designing and implementing the various computer platforms responsible for running business offices (i.e. email, directory services, internet servers, etc)

Industry Certificate Alignment:
CompTIA Server+
CompTIA Linux+
CompTIA Cloud+
MORE INFO
Web & Computer Programming
Developers are responsible for writing the computer instructions to control systems and interfaces through which computers are controlled.

Industry Certificate Alignment:
W3Schools Certified Front End Developer
W3Schools Certified Web Application Developer
Google IT Automation with Python Certificate
MORE INFO
Cyber Security
Analyst responsible with protecting, investigating, and securing vital company data from computer based attacks.

Industry Certificate Alignment:
CompTIA Security+
CompTIA PenTest+
CompTIA CASP+
MORE INFO
Youth Technology Training Programs
Professionally supervised high-school mentors introduce various technology disciplines to elementary school students in a fun and supportive environment - while developing lucrative engineering and business skills.
International Programs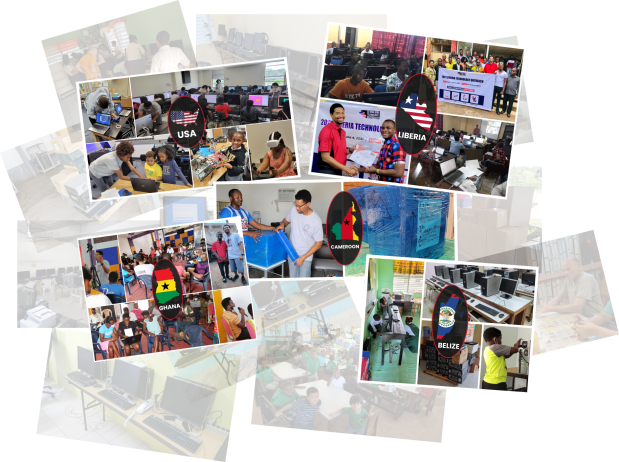 Our
I
nfrastructure,
M
entoring,
P
artnership,
A
pprenticeship,
C
areer Exploration, and
T
echnology Training initiative is a collaborative effort between our sister organization,
DataScrapers, LLC
(DBA
TechnoFro
), and various international partners designed to provide information technology infrastructure, business guidance, and in-demand technology training - with special emphasis on ensuring environmentally responsible practices - to developing global communities.
MORE INFO