EM
POWER

MENT STARTS HERE.

Financial success is the balance of in-demand ability, strong people skills, personal accountability - and the knowledge of how to strategically employ the three.

StreetCents Corporation is a 501(c)(3) hub of accomplished professionals dedicated to imparting communities with the essential social and technical skills necessary to secure personal, collective, and generational wealth.
Upcoming Empowerment Workshops
Today's Decisions.
Tomorrow's Success.
This session explores the impact that little changes made today can impact your family for generations to come.
---
Audience:
18+
When:
TBD
Where:
Choices Leadership Academy
18106 Marsh Lane
Dallas, TX 75035
REGISTER NOW
Life After
High School
A college degree is the safest path to financial stability, but far from the only option.
---
Audience:
14+
When:
TBD
Where:
Choices Leadership Academy
18106 Marsh Lane
Dallas, TX 75035
REGISTER NOW
Generational
Wealth
The fortunes of today's wealthiest families are usually the product of actions put into motion generations before.
---
Audience:
18+
When:
TBD
Where:
Choices Leadership Academy
18106 Marsh Lane
Dallas, TX 75035
REGISTER NOW
The Good and Bad
about Credit
Join us to learn about what credit is and how to responsibly establish credit history without incuring debt.
---
Audience:
14+
When:
TBD
Where:
Choices Leadership Academy
18106 Marsh Lane
Dallas, TX 75035
REGISTER NOW
Community Enrichment Programs
Vocational Technology Training Programs
Provided by our training partner, TECHNOFRO, professional engineers deliver real-world, hands-on training, industry sought certificate preparation, and employment assistance for adult participants.
Computer Specialist
Individuals with a solid grasp of computer function, communication, and configuration with an expert ability to construct, connect, upgrade, and repair desktop and laptop computers.

Avg. Annual Salary:
$42,344
Industry Certificate Alignment:
CompTIA A+
Google IT Support Certificate
MORE INFO
Infrastructure Administration
Engineers responsible for designing and implementing the various computer platforms responsible for running business offices (i.e. email, directory services, internet servers, etc)

Avg. Annual Salary:
$108,121
Industry Certificate Alignment:
CompTIA Server+
CompTIA Linux+
CompTIA Cloud+
MORE INFO
Web & Computer Programming
Developers are responsible for writing the computer instructions to control systems and interfaces through which computers are controlled.

Avg. Annual Salary:
$101,155
Industry Certificate Alignment:
W3Schools Certified Front End Developer
W3Schools Certified Web Application Developer
Google IT Automation with Python Certificate
MORE INFO
Cyber Security
Analyst responsible with protecting, investigating, and securing vital company data from computer based attacks.

Avg. Annual Salary:
$71,103
Industry Certificate Alignment:
CompTIA Security+
CompTIA PenTest+
CompTIA CASP+
MORE INFO
Youth Technology Training Programs
Professionally supervised high-school mentors introduce various technology disciplines to elementary school students in a fun and supportive environment - while developing lucrative engineering and business skills.
DESIGN
This track allows the dreamers creativity to be unleashed via multiple electronic mediums.
Photography/Videography
2D & 3D Images/Models
Publications
MORE INFO
BUILD
For doers that enjoy creating things with their hands, students in this track build computers, electronic circuits, robots, and drones.
Analog/Digital Electronics
Computer Assembly & Repair
MORE INFO
CODE
This track allows thinkers to create solutions by learning a variety of computer programming languages.
Web, Desktop, & Mobile
Object-Oriented Programming
Full Stack Development
MORE INFO
FLY
For adventurers interested in learning more about aviation careers and the science behind flight, this track gives students hands-on experience operating drones and simulators.
Licensed Pilot Led/Supervised
Certified Flight Instructor Approved Curriculum
MORE INFO
International Programs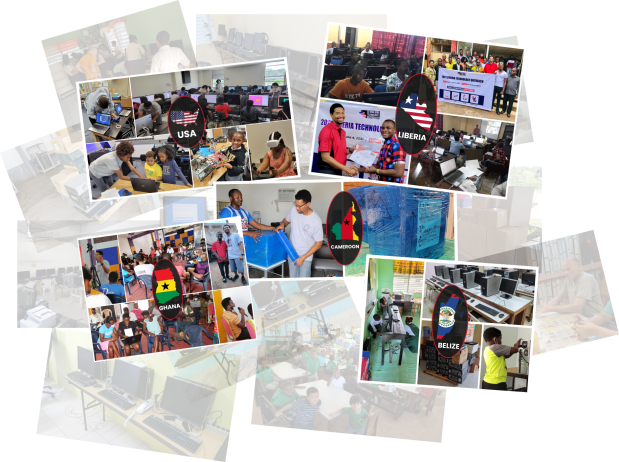 Our
I
nfrastructure,
M
entoring,
P
artnership,
A
pprenticeship,
C
areer Exploration, and
T
echnology Training initiative is a collaborative effort between our sister organization,
DataScrapers, LLC
(DBA
TechnoFro
), and various international partners designed to provide information technology infrastructure, business guidance, and in-demand technology training - with special emphasis on ensuring environmentally responsible practices - to developing global communities.
Address
StreetCents Corporation
7548 Preston Rd STE 141 PMB 1023
Frisco, TX 75034
Click
here
to contact us for more information about our programs.
We Value Your Feedback
Please fill out the form
here
to let us know how we have helped and where we can improve.
Newsletter Sign-Up
The greater the numbers, the greater the impact. Please submit your email address to receive updates on our projects in your area.


Tax Deductable Donations
Please consider supporting those we serve by donating funds or
old laptops
.
EIN#
82-1565073